CHAIRMAN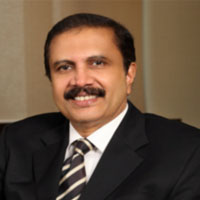 Dr. Azad Moopen
MBBS, MD, DTCD
Chairman & Managing Director
Aster DM Healthcare
Director – NORKA ROOTS
Dr. Azad Moopen, Chairman & Managing Director of Aster DM Healthcare, the leading healthcare conglomerates in the Middle East and India, is a known Physician-turned Entrepreneur and Philanthropist from the state of Kerala in South India. Dr. Moopen, an "Insightful Entrepreneur & Devoted Philanthropist", who well balances his profession and commitment to giving back to society, is a popular Visionary Leader, Educationalist, Social Architect and a Humanitarian Extraordinaire. In the last 3 decades of his professional career,Dr. Moopen has built the largest network of healthcare facilities of over 300 establishments over 9 countries which includes Hospitals, Medical Centres, Diagnostic & Speciality Centres, Pharmacies, Medical College, Healthcare Consultancy and CSR Activities, covering wide spectrum of healthcare services, starting from Primary Care to Quaternary Care.
Some Recent Awards and Recognitions:-
Padma Shri', the 4th highest civilian award by the Government of India, received from the President of India (in 2011), recognizing his social services
Pravasi Bharatiya Samman' by the Government of India, received from the President of India (in 2010), honouring his remarkable contributions to the Indian diaspora.
Arabian Business Achievement Award' - 'The Healthcare Company of the Year in the Gulf & the Middle East' category (in 2010) by ITP.
Best Doctor Award' (in 2009) by the Government of Kerala, India.
Honorary Positions:-
Director of 'NORKA Roots' (Non-Resident Keralite Affairs) under the Government of Kerala.
Director of KSIDC (Kerala State Industrial Development Corporation)
Chairman of National Committee on Healthcare-CII intellectual growth and individual achievement that promote collective growth
---
VICE CHAIRMAN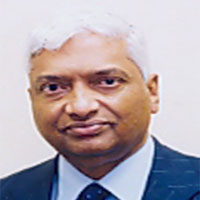 Mr. M. Salahuddin
CEO - Al Hathboor Group
Vice Chairman - MIMS Academy Trust,
Aster MIMS, Kozhikode
Vice President - Global Education Trust, Kozhikode
Mr. M. Salahuddin, is the Chief Executive Officer of Al Hathboor Group, one of the leading business houses in the UAE with a plethora of activities such as retail, turnkey projects, oil and gas services, and property management. Mr. Salahuddin is also the Director of MEDCARE Hospital, Dubai, the Vice Chairman of MIMS Academy Trust, Malabar Institute of Medical Sciences in Kozhikode and Vice President of Global Education Trust, Kozhikode. Mr. M. Salahudin, an engineer by profession but known as an excellent entrepreneur and is a philanthropist regarded by many as a solace for their life. He has been marked as one of the Indians who had established a unique individuality in the field of engineering and business.
---
MANAGING DIRECTOR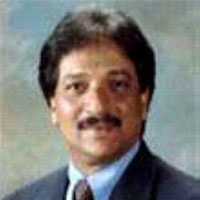 Engr. K.P Abdurahman
General Manager & Managing Director, Mazroui Supplies,Contract & Maintenance (MSCM).
Managing Director, MIMS Academy & MIPPL
A proven visionary and strategic leader in business and community alike dedicated to maintaining a reputation built on quality, service and uncompromising ethics. Vast experience spans 45 years which reflects success in the corporate world, academia, entrepreneurship and societal presence.

He is presently General Manager and Managing Director of "MAZROUI SUPPLIES, CONTRACTS & MAINTENANCE EST. " Abu Dhabi, U.A.E, MD, MIPPL, MIMS Academy, Director/ Partner of Malabar Gold & Jewellery Projects, a leading Jewellery Group in India and U.A.E., Director/ Promoter of Aster MIMS ,Harmony International Projects, Cochin ,Carlton Logistics, Calicut , NORVA Builders, Badagara and Trustee/ Promoter of Horizon International School, Calicut, Kerala and Trustee/ Promoter of Charitable Organizations like "Thanal" (Old age home) and Orphanages in Kerala.

He is involved in many social and philanthropic activities in Kerala and abroad alike. Presently he is the Director for Centre for Research Education and Social Transformation (CREST), Govt.of Kerala.
---
DIRECTOR & PRINCIPAL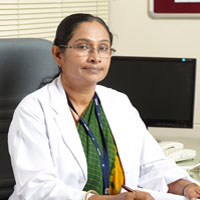 Dr. Assuma Beevi.T.M
Director, MIMS Academy
Principal, MIMS College of Nursing
Dr. Assuma Beevi.T.M, is an excellent teacher and an efficient administrator who has been enriching the nursing profession for the last 3 decades through her outstanding performance in professional life. She completed her B.Sc Nursing from Govt. College of Nursing Trivandrum with second rank. She had completed her master's degree from Christian Medical College, Vellore in 1989 with first Rank. She had obtained her Doctorate in Child Health Nursing from the University of Calicut in 2004 and was the first nurse who obtained a doctorate degree from Calicut University.

She is also a certified Health Professional's Educator who possesses a Diploma in Medical Education and various other certificates of merits. Dr. Beevi has been the chairperson and examiner to various universities in south India and participated as a resource person in various professional conferences and workshops in India and abroad. She is one of the approved guides of National Consortium for Ph.D in Nursing conducted by Indian Nursing Council in collaboration with Rajeev Gandhi University of Health Sciences, Bangalore and WHO. She is a team member of various research committees of the country and abroad. She was a faculty in the Govt. College of Nursing, Calicut till 2005. She had worked as a senior teacher at Ministry of Health, Oman and also as an Assistant Dean, Academic Affairs, College of Nursing, Sultan Qaboos University, Sultanate of Oman.

She authored 8 books published by Elsiever and Jaypee, MIMS Academy, Ministry of Health, Sultanate of Oman on Paediatric Nursing, Nursing Research and Nutrition